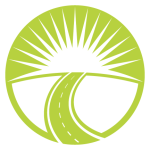 Journey Groups are small groups that meet weekly to discuss and discover what our Stillspeaking God is calling us to do in our lives, community and the world. In the process, we form deep relationships offering support to one another through life's journey.
A Place to Call Home
Several Journey Groups are following the sermon series, A Place To Call Home, discovering what it means to be truly at home in this world by exploring the interplay between physical and spiritual spaces in the Bible.
Darkwood Brew
New Journey Groups are forming that watch and discuss Darkwood Brew videos. Join in and dig into some provocative theological discussions while developing lasting relationships.
Gifts of the Darkwood
This Journey Group explores Dr. Elnes' latest book, Gifts of the Dark Wood. Learn more about how we meet God in the depth of our struggles.