EXPRESS YOURSELF! EXPLORE YOUR FAITH!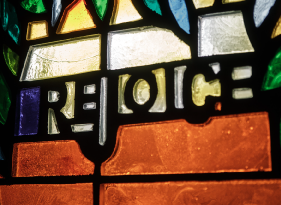 We have many excellent opportunities for expressing our faith through music and art. Our music rooms are bustling with activity on weekdays and Sundays as our singers budding artists prepare for worship services. Each group participates at least monthly in services of worship and in other special programs throughout the year.
Countryside has a rich heritage of quality music of various genres.  Dr. Amy Luckenbill currently serves as our Director of Music and Arts Ministries. Amy has her Master of Music in Choral Conducting and a Doctor of Musical Arts from the University of Kansas. She has taught in high school and middle schools as well as teaching private piano and voice lessons. She is continuing the rich tradition of magnificent music here at Countryside.
Music and Arts