To our Tri-Faith friends at the American Muslim Institute,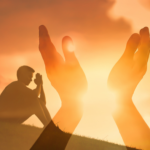 We are heartbroken by the recent tragedy caused by the earthquake in Turkey and Syria. Our thoughts and prayers are with all those who have been impacted by this devastating event, and we stand in solidarity with you during this difficult time.
The impact on those in the region is beyond comprehension. Equally incomprehensible is the agony that families and friends outside of the region are experiencing. Our hearts go out to all who have lost loved ones, homes, and belongings. Our deepest condolences to all who mourn.
As members of faith and the Tri-Faith community, we are here to support you in this time of need. We stand with you in spirit and in action. We pray for strength and comfort for all those who have been affected, and we hope the outpouring of love and support from the global community will provide some solace.
With love and support, the Countryside Community Church family.