The Center for Faith Studies is excited to announce the 2017/18 Lecture Series,
Centering Amidst Disruption: Exploring Spirituality and Identity.
Tickets On Sale Now!
---
---
---

March 16-18, 2018  Friday, 4:30PM- Sunday, 12:00PM)
Camp Carol Joy Holling
27416 Ranch Rd
Ashland, NE 68003.
 Amidst so much personal and collective chaos, few people ever discover the reality of Jesus's central message, "Heaven is already here! Change your whole way of thinking and believe the good news." The good news is that the best form of prayer and meditation are 20% about technique and 80% about willingness. This prayer retreat will focus on the 20%, realizing that, if you've chosen to attend, you're already 80% of the way toward reshaping your world.
Tickets: $220
RSVP by Jan. 30 2018
Contact Robyn Hubbard for more information at 402.391.0350 ext 103 or :robynh@countrysideucc.org
---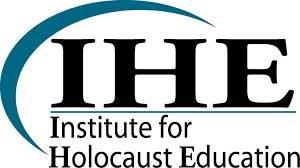 IHE Holocaust Speaker
Dr. Mark Wygoda
March 20, 2018 7:00PM
Dr. Mark Wygoda is the son of Hermann Wygoda, a German-born Polish Jew who fought back against the Nazis as a Division Commander in the Italian Liberation Army from 1944-45. He was the only member of his family to have survived the Holocaust. "Comandante Enrico" as he was known to the 2,500 partisan troops he commanded, planned war actions, negotiated prisoner exchanges with the local German commander, and ultimately helped liberate the city of Savona, Italy. After the war he received an American Bronze Star medal for valor in combat, personally awarded to him by US General Mark Clark. Prior to joining the partisans in Italy, Hermann Wygoda lived a covert life both in Poland, where he was a smuggler to the Warsaw ghetto, and in Germany, where he was a foreman, translator, and armed courier for a German business.
Dr. Mark Wygoda is a professor of Biology at McNeese State University in Lake Charles, LA. He has been speaking about his father's Holocaust experiences since 1995.
Tickets Available Soon 
Child care available, please RSVP 48 hours in advance by contacting our office at 402.397.0350 ext 119 or courtneyh@countrysideucc.org