JULY
---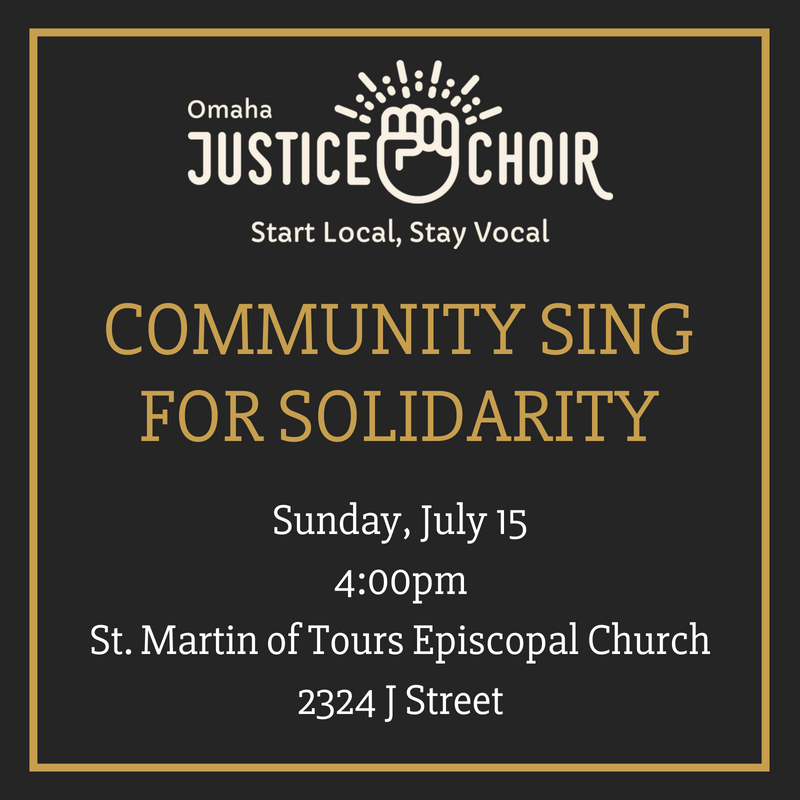 ---
"Empowering Women: Claiming Healthy Personal Boundaries"
Thursday and Friday, July 26-27, 2018
---
SAVE THE DATE:
Center For Faith Studies announces the 2018-19 Lecture Series;
Seeds of Acceptance-Conversations in Diversity
     Explore the many faces of diversity and move beyond "tolerance" towards true acceptance of all races,
religion, genders and generations.  Join us as we open the conversation on the importance of fully
understanding and celebrating our differences and working together for a more engaged human spirit within us.
Tickets on sale at Eventbrite $7 for advance purchase online. $10 at the door.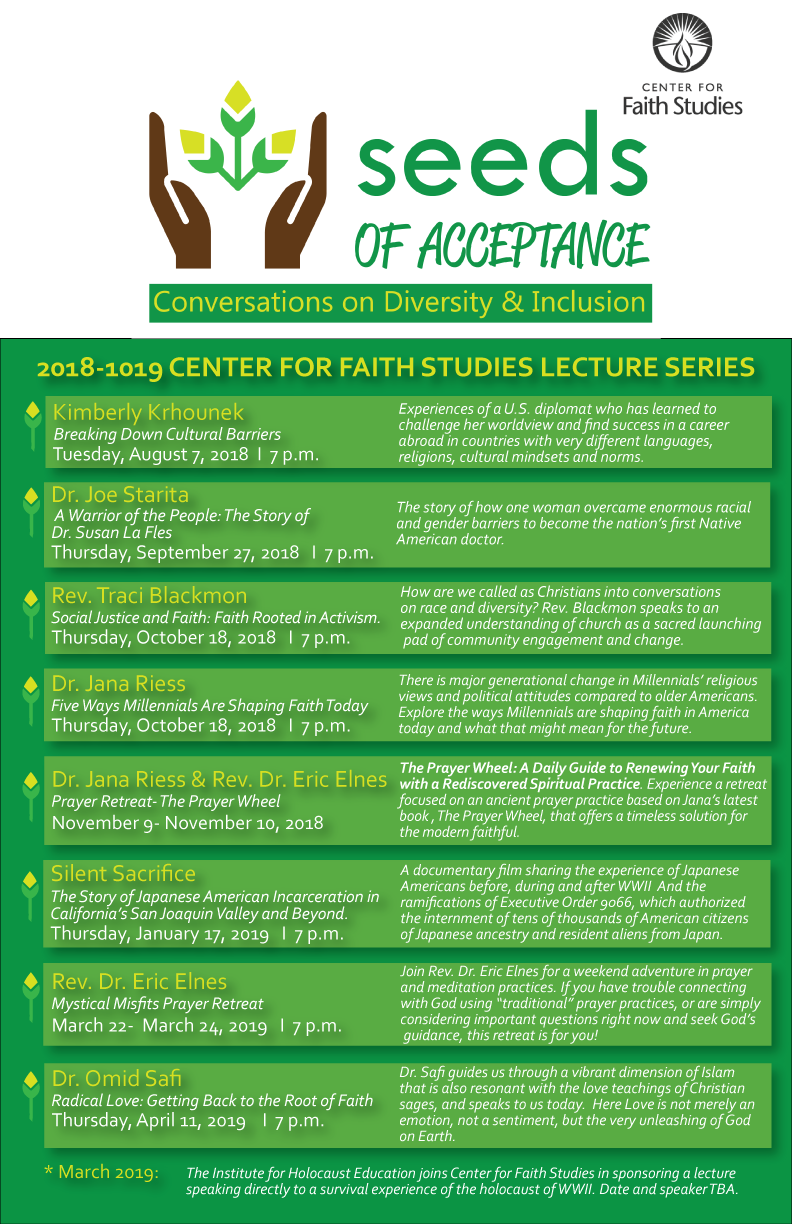 ---
AUGUST
 
Center For Faith Studies Presents