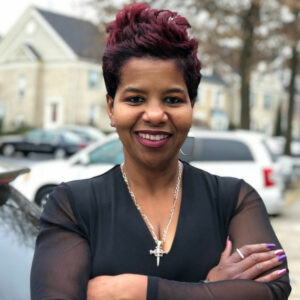 Tracey Perry
Interim Minister of Worship and Congregational Care

Pastor Tracey brings experience in social justice work and loves to invite the larger community into her church work. She has been a Keynote Speaker at Women's Retreats, and a guest speaker in churches. She has sat on panels for racial justice, and she spoke on a research study panel on "Race, Religion and Policing", for Yale University. She has worked with the police department, in collaboration with other Pastors, to assist and bring about healing and faith based guidance, to the police officers, for interaction with minorities and Black communities, in Maryland. Pastor Tracey taught a curriculum she created, for a class for Pastors and lay leaders, in Washington D.C., on race and preaching.  She has experience with interfaith dialogue, having partnered with other faith traditions in her past roles. Her Ministerial strengths are – Preaching, Teaching, Prayer, Biblical Knowledge, Pastoral Care, Mission/Outreach, Conflict Resolution, working with the Youth, and Storytelling.
Traceyp@countrysideucc.org
402.391.0350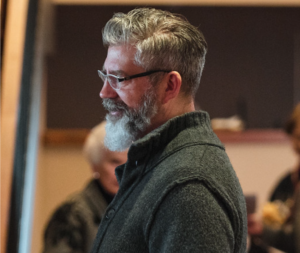 Dan Loven-Crum
Interim Director of Vision and Stewardship
Dan Loven-Crum has an MBA in International Management and a Masters in Microelectronics Manufacturing along with being a certified yoga instructor. Prior to coming to Countryside, he worked in the semiconductor engineering/manufacturing field for fifteen years. Dan has been with Countryside Community Church since 2012, most recently serving as the Director of Administration and Communication. He has been active in his local church ever since childhood.
At Countryside, he helped with the discernment process in becoming the Christian Partner of the Tri-Faith Imitative. In addition, Dan worked extensively with Countryside's Relocation Committee in the capital campaign and construction project to relocate the church to the Tri-Faith Commons. His strengths are his reliable leadership and attention to detail as well as his strong analytical and collaborative skills. When he can find the time, he enjoys yoga and gardening. He lives in the Field Club neighborhood in Omaha with his husband Mike along with their two black goldendoodles.
Danl@countrysideucc.org
402.391.0350