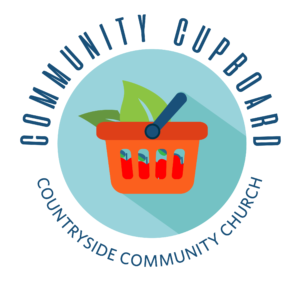 The first Saturday of each month, with help from many volunteers and The Food Bank of the Heartland, Countryside' Community Church turns into a food pantry for local families.
What we offer:
A full range of foods that changes monthly.
Fresh produce grown at the Tri-Faith Gardens.
Open to residents of Omaha and its surrounding communities.
A staff of friendly volunteers who care about our patrons.
No personal information is required.
Everyone is welcome.
Community Cupboard receives a portion of our food from the USDA through the Emergency Food Assistance Program, also known as TEFAP. No ID or additional information is required to receive TEFAP food(s) as long as you are under the monthly gross income limits.
This institution is an equal opportunity provider.
Please click on the link below to view the complete USDA Nondiscrimination Policy.
http://www.fns.usda.gov/sites/default/files/cr/Nondiscrimination-Statement.pdf
Love and… FEED Thy Neighbor
Since October 2010, Countryside's Community Cupboard has provided groceries to 250-300 local families each month.
The pantry, called the Community Cupboard takes place at Countryside Community Church Activity Center, located at 13130 Faith Plaza (132 and Pacific Streets), from 9:00a.m.-11:30a.m.
---
Need Groceries?
The Community Cupboard pantry is the first Saturday of each month. Rain or Shine!!
Grocery shopping starts at 9:00 a.m.
Shop for what you want or get a pre-packed box.
Bring something with your Omaha address on it and boxes or bags to carry groceries in.
If you want to shop for groceries and help on pantry day, call the church office at 402-391-0350.
Willing to Volunteer?
The Community Cupboard needs approximately 40 volunteers each month to things like:
Welcome and check in visitors
Unpack food and set it out tables
Set up snacks and coffee in Memorial Hall
Play live music
Talk with people about SNAP food money assistance, or how to apply for an eye exam/glasses voucher (training provided)
Make some pre-packed boxes of food for folks who choose this option
Help carry groceries out to the parking lot
---
Community Cupboard Volunteer FAQ
Where is the Community Cupboard mobile food pantry located?
What time do volunteers need to arrive?
What time is the pantry open for shopping?
How do we set up for the pantry?
Are there set limits on any of the food?
Where does the food come from and what is the cost?
Where does the money come from to run the pantry?
Are the Community Cupboard aprons for sale?