Dear Members and Friends of Countryside Community Church,
Greetings! Countryside's Board of Christian Outreach (BOCO) is pleased to announce The Community Cupboard, Countryside's community outreach food pantry, as this year's recipient for the Christmas offering. This offering serves as an opportunity for our congregation to award a monetary gift to an organization demonstrating great need within our community.
The Community Cupboard currently has funding enough to last them throughout the next year. However, as the cost of living continues to increase and the food needs for marginalized families in our area continues to rise, the funding that presently supports them is diminishing. Unlike larger nonprofit organizations, with large administrative and advertising expenses, monies raised for the Community Cupboard go directly towards purchasing food which in turn is given to the families in need.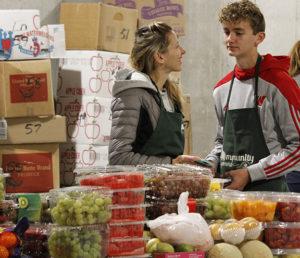 BOCO thanks you in advance for your generous support of this ministry, for caring for individuals, families, and children in our area…the working poor, the food insecure, and the marginalized. Donations can be mailed to the church in the enclosed envelope; you may use the Christmas Offering envelopes in the church pews or donate through the Countryside website at www.countrysideucc.org/give.
Please prayerfully consider the impact you can make and submit your contributions by year's end.
Blessings and Peace,
The Board of Christian Outreach members