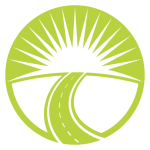 Journey Groups are small groups that meet weekly to discuss and discover what our Stillspeaking God is calling us to do in our lives, community and the world. In the process, we form deep relationships offering support to one another through life's journey.
Convergence University
Countryside is excited to introduce Convergence University a revolutionary approach to Journey Group study based upon the Phoenix Affirmations. Rooted in the By This Way of Life teachings in  the Darkwood Brew Series,  the curriculum at C.U. is designed to help guide you down your spiritual path and foster a deeper connection with God, the Countryside community and yourself.  As you begin your journey into the Three Great Loves; Love of God, Love of Neighbor and Love of Self you will also be encouraged to focus on a Certificate of Spirituality, Leadership or Vocation. Participants will be given a Passport to guide you on your journey, track your progress and tailor your studies to meet your spiritual needs. For more information or to start your journey in C.U., contact chrisa@countrysideucc.org.
Darkwood Brew
New Journey Groups are forming that watch and discuss Darkwood Brew videos. Join in and dig into some provocative theological discussions while developing lasting relationships.
By This Way of Life series
Based on the Pheonix Affirmations this master series can be used in by small groups who are serious about spiritual exploration, or would like a suggested path through the Darkwood Brew materials. Access to the series is free to Countryside members, for more information contact Rev. Dr. Chris Alexander.
Gifts of the Darkwood
This Journey Group explores Dr. Elnes' latest book, Gifts of the Dark Wood. Learn more about how we meet God in the depth of our struggles.