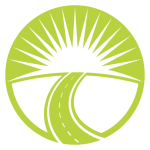 Journey Groups are small groups that meet weekly to discuss and discover what our Stillspeaking God is calling us to do in our lives, community and the world. In the process, we form deep relationships offering support to one another through life's journey.
Due to COVID-19, all Journey Groups are meeting via Zoom or have made alternative arrangements for best social distancing practices. Check the church calendar for Zoom links countrysideucc.org/calendar.
Darkwood Brew
New Journey Groups are forming that watch and discuss Darkwood Brew videos. Join in and dig into some provocative theological discussions while developing lasting relationships.
By This Way of Life series
Based on the Pheonix Affirmations this master series can be used in by small groups who are serious about spiritual exploration, or would like a suggested path through the Darkwood Brew materials. Access to the series is free to Countryside members, for more information contact the church office at 402.391.0350.