Welcome to Omaha!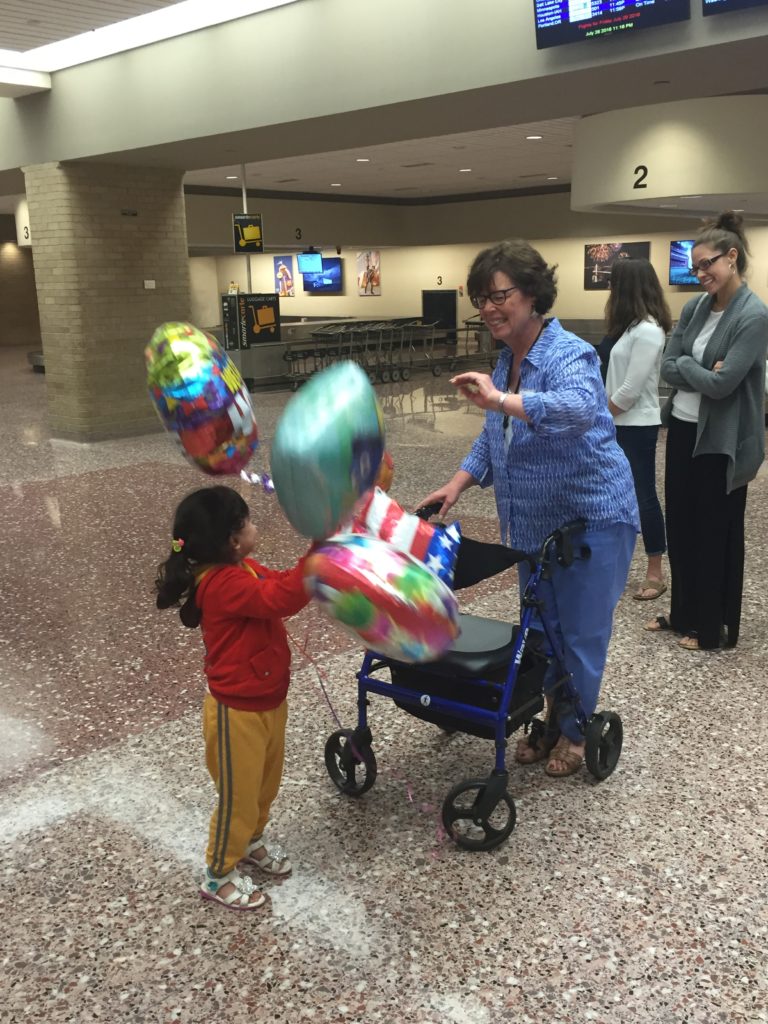 In the summer of 2016, Countrysiders welcomed two Syrian refugee families to Omaha.  Through the donations of so many and countless volunteer hours of moving, organizing and apartment arranging, we were able to greet the families with gorgeously decorated apartments, welcome baskets/backpacks for each of the children, a meal of falafels, humus, rice and pitas… and smiles.  The mother of the first family to arrive, through a translator, thanked Countryside as she said she was filled with dread and anxiety thinking about how alone they would be in America.  How would they even get from the airport to their home? Would they be welcome? Would they have any help? Overwhelmed by the welcome party, the apartment, the food, she said she is so blessed  "to know we have a new family."
More pictures can be found at http://bit.ly/29HGDGZ
AN EXCELLENT RESOURCE FROM Lutheran Immigration and Refugee Services – "My Neighbor is Muslim"  LSSMN_LIRS_MyNeighborIsMuslim_12815
We have two Family Care Teams that are continuing to work together to support the family become adjusted to life in America.  If you would like to be involved in this ministry, contact marybethl@countrysideucc.org.