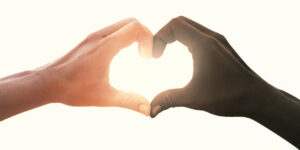 Pastor Tracey will be leading a small group, as well as hosting a six week series on Race and Social Justice.  We will engage in truthful, open and honest conversation on racism, the impact on Black people and people of color, and society. We will discuss each other's perspective, hear from white people, their beliefs on race, the impact of racism on the universal church, in society and in our world. We will dispel myths that only condone and bring harm to race relations. This is your opportunity to hear from an African American woman's subjective experience with racism, and the impacts on Black people. So come and share in the conversation that is long overdue, but supports the mission statement and words that are carved in cement at the front door of Countryside – All Are Welcome Here.
The small group will meet beginning Wednesday, January 12 at 6:30 p.m.
The six week series will begin on Saturday, January 22 at 1:00 p.m.