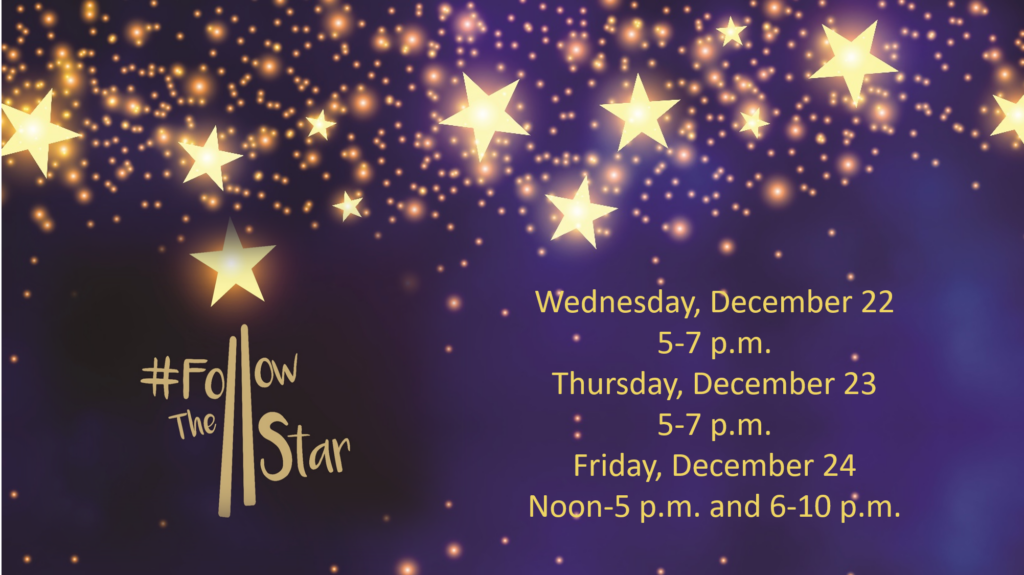 During the week before Christmas we will, once again, present a walk-through Follow the Star Christmas event. Stars will line the floor and guide you through stations set up around the church. The theme this year will be the Nativity: its participants, traditions and history. Walk through the different representations of the Biblical birth place of Jesus and learn more about the traditions of each of those represented in it.
No Reservations needed.
Wednesday, December 22, 5:00 to 7:00 p.m.
Thursday, December 23, 5:00 to 7:00 p.m.
Friday, December 24, Noon to 5:00 p.m. and 6:00 to 10:00 p.m.