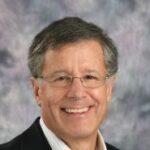 Be sure to save the date, Wednesday, Dec. 14, at 6 p.m. for Impact Speaker John McCollister's presentation, Voting Rights, Redistricting & Rank Choice Voting.
About Wednesday Recharge:
Recharge night provides opportunities to nurture brains, bodies, and spirits. Break bread with us! Bring your dinner and eat with family and friends in the Common Grounds Coffee Shop before programming begins. There are places to walk, meditate, work, and read – you can even catch a little nap if you want. Parents, bring your kids for fun and bible shenanigans, and stay for yourself! Give yourself some time to be present in this space without expectation. Nursery care will be available for really little ones so that caregivers and parents can attend these other opportunities.