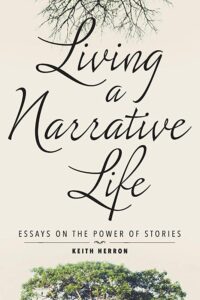 Join Rev. Dr. Keith Herron on June 3 & 10, 9-11 a.m. for Living a Narrative Life! This 2-day workshop celebrates our every day, ritualized lives by exploring our stories across the arc of life. It's about how we change and grow from moment to moment, from year to year, and from one stage of life to another. Using principles derived from narrative therapy, we'll reflect on:
how our stories spill over into other arenas of life, demonstrating the interconnectedness of life,
how all things come from the same place, and
how we're all connected in some mysterious way.
Register online at countrysideucc.org/register or click here!
Saturday, June 3, 9-11 a.m.
Saturday, June 10, 9-11 a.m.