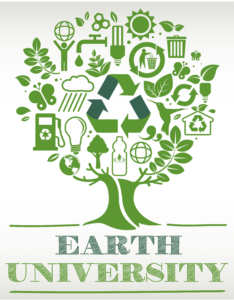 Thursday, May 6, 7:00 – 8:30 PM, Nebraska Interfaith Power and Light
Nebraska Interfaith Power and Light is bringing its considerable resources of faith to
the table in response to this crisis. Ken Winston,JD, Director of Policy & Outreach for Nebraska
Interfaith Power and Light will lay out the why and how people of faith can get in the action of mitigating the climate change crisis.

Thursday, May 13, 7:00-8:30 PM, Doug Tallamy "Living Landscape" Video
You are not going to want to miss this excellent video on how to create your own "homegrown national park" in your backyard that will sustain insects, pollinators, birds and humans.

Thursday, May 20, 7:00 – 8:30 PM, Eco Friendly Investing
Environmental, Social and Corporate Governance (ESG's) investment strategies that invest in sustainable and responsible companies rather than companies that produce fossil fuels or weapons. Trish Hoffman-Ahrens will moderate a panel discussion with local investment advisors on ESGs to help you understand these tools in the work of climate rehabilitation.
For a more detailed explanation of each week's class go to countrysideucc.org/learning-together/fate.